This is the second contest sponsored by the Connecticut Joes and we hope everyone will participate!
The Contest:
Below is a photo from our 1st Anniversary diorama, GODZILLA!. We've had some interesting thoughts for this photo, but we decided to let you folks have a crack at it!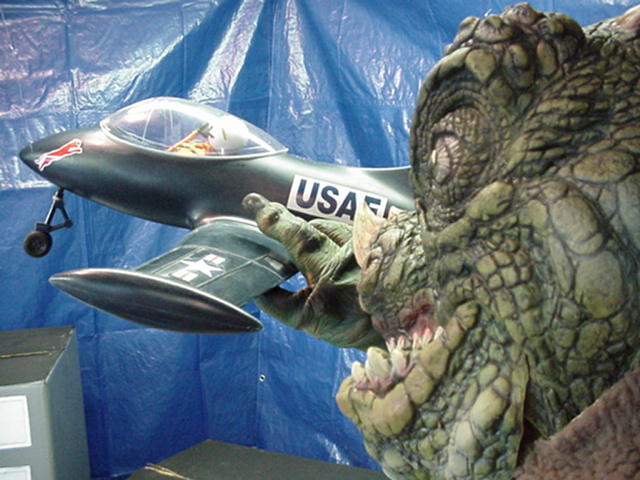 Members of the Connecticut Joes will look through all entries at their Upcoming meeting and choose a winner. We'll post the winning caption by Friday, June 2nd here.
The Rules:
Each person is entitled to submit one entry only. Multiple entries will be disqualified.
NO outright vulgarity. Although the photo is..........different, that does not mean we are completely off our rockers. Minors do view the webpage.
Any person that participated in the diorama or a member of the CT Joes is not allowed to enter.
Caption must be one sentence only.
Entries must be received by Midnight (Eastern TIme) May 31, 2000
Winners will be notified by email on June 2, 2000.
To Enter:
First off, please follow this part. Last time we had entries that were not complete. This time, no matter how good they are, those entries that are not complete will not be used.
Send an email to John Kozin, pfadfinder@aol.com .
In the header or subject of the email, type "CT Joes Caption Contest"
In the body of the email, enter your caption, along with your name (first & last), complete mailing address and email.
The Prize:
A Boxed Then and Now set (NOT the Chase set)
And your caption will be used on the diorama page for that photo!