Here's a few photos of the setup.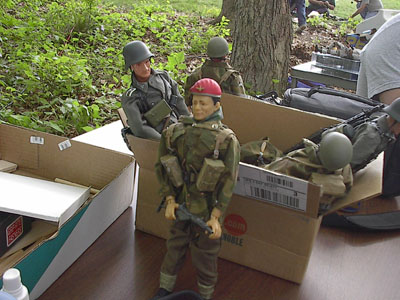 "Heh, you look cute in zat beret. Just you wait und zee"

"Hmmmmm..... When John's not looking, I'll snag that parts box of his...."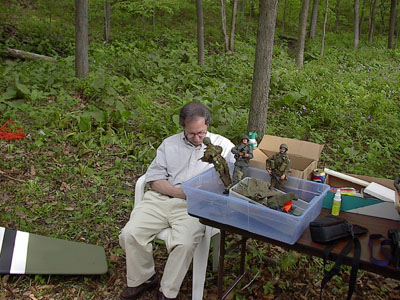 This is the hardest working man in all of the 1/6th community. Who is he? None other than Freddy's dad. A great person, and a saint for following Freddy around. He comes to these events just so he can catch some sleep.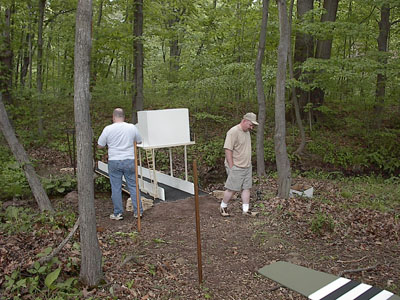 "OK, you pour the gas on the bridge, and I'll get the matches."
Suggestions, comments, criticism email me, John Kozin at: