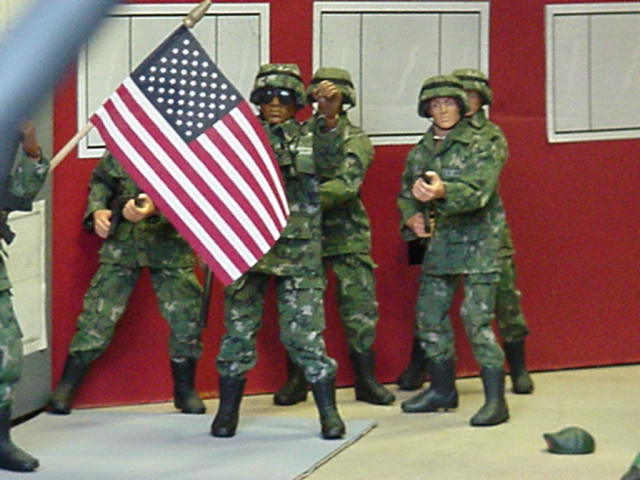 The troops watch in awe as their leader confronts Godzilla.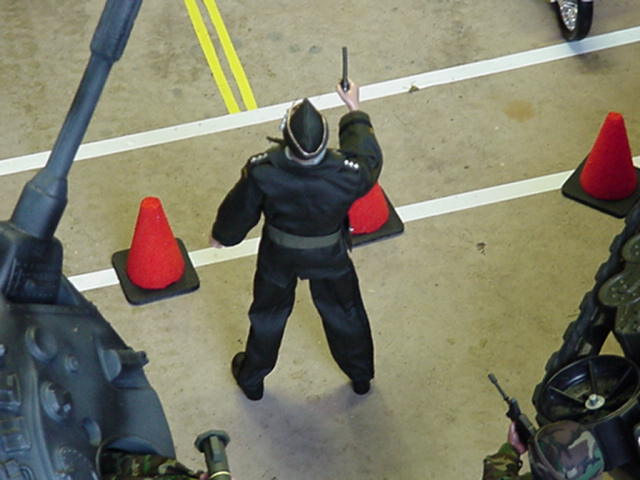 "BAD Godzilla! Bad! Now GO HOME!"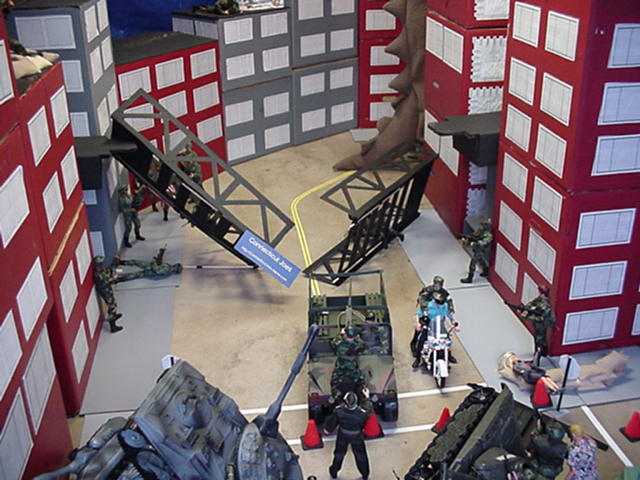 Godzilla, feelings hurt, turns tail and runs home to mommy.
(Mommy? There's more of them? Does that mean there could be a return? Maybe. Considering the number of Godzilla films on the market, we may decide to make a motion picture of our own. And then....the Merchandising!)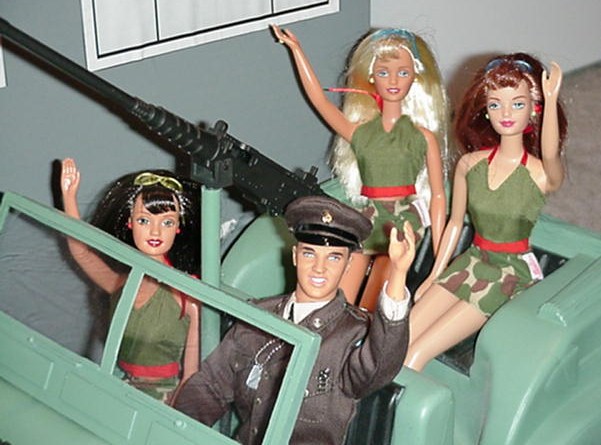 Can it be? Why yes! He IS Alive!