Barbie: "Hmmph! Who was that soldier kidding....."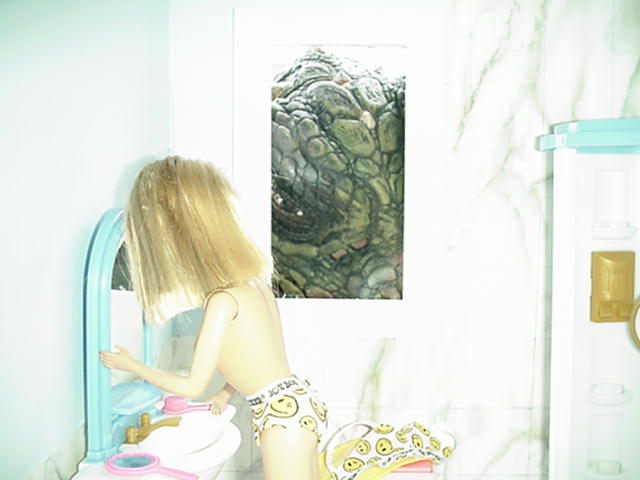 "...he just wanted.......a......cheap......oh my!"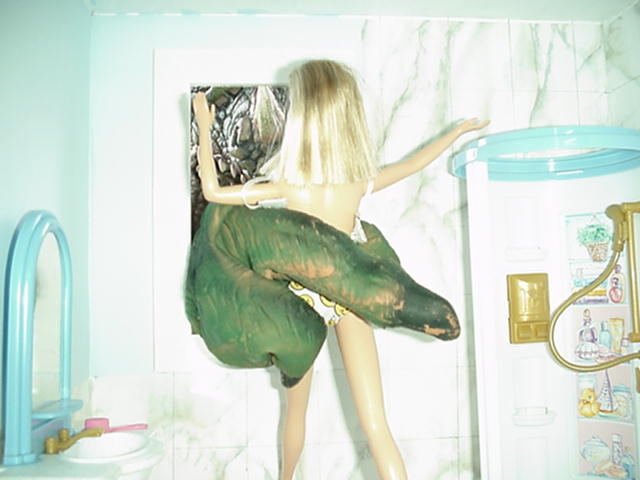 <insert typical airhead screaming here>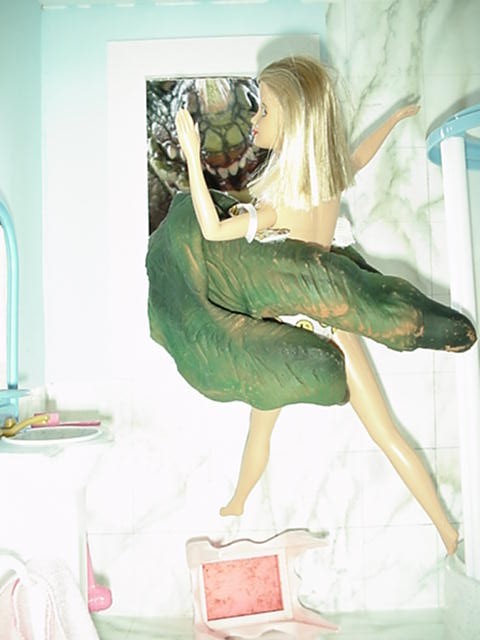 Barbie: "Ahhhhh! Nooooo! I haven't finished my hair!!!!"
Narrator: "It's just like one of those bad horror flicks. Instead of running out the door, the damsel in distress always runs upstairs where there's bound to be more monsters waiting"