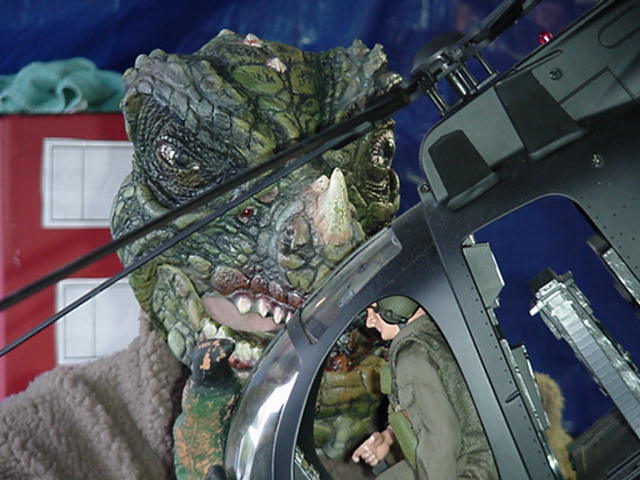 Flying a little to close, Godzilla manages to snag one of the Little Birds from thin air.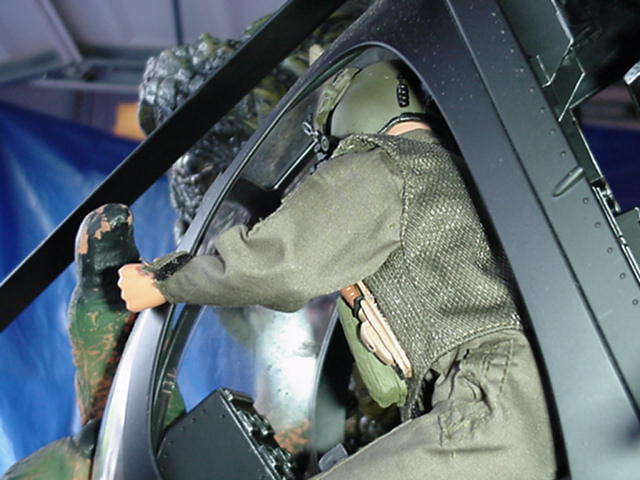 Chopper Pilot: "Dammit! I KNEW I shoulda taking that job with the TV Station!"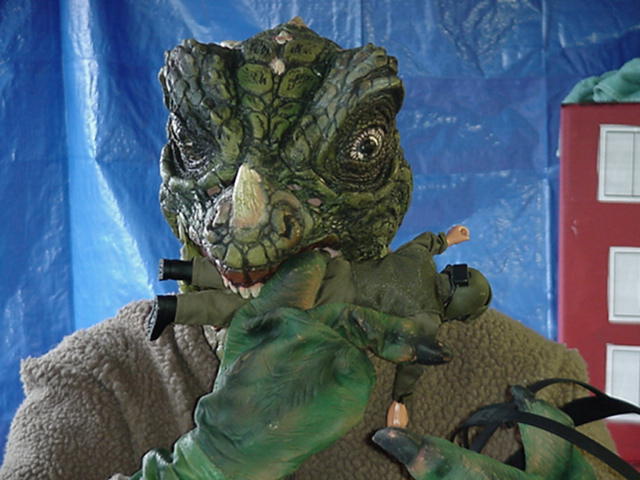 Godzilla: "Mmmmmm, Crunchy on the outside, chewy on the inside."
With the helicopter reduced to nothing more than a pile of cheap plastic like a child's toy, Reporter Babette wonders if that pilot was cute and single.