Watching in horror as Godzilla wipes through the tanks, troops on the bridge realize the s@#% has hit the fan. Big time.
Godzilla considers the tanks nothing more than toys for his entertainment.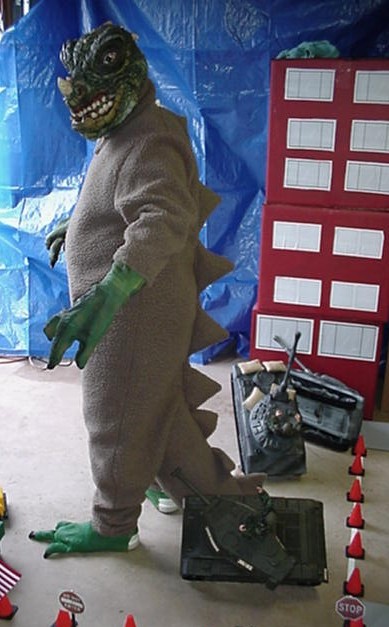 A quick flick of the tail, and the last tank is nothing more than 35 tons of scrap metal.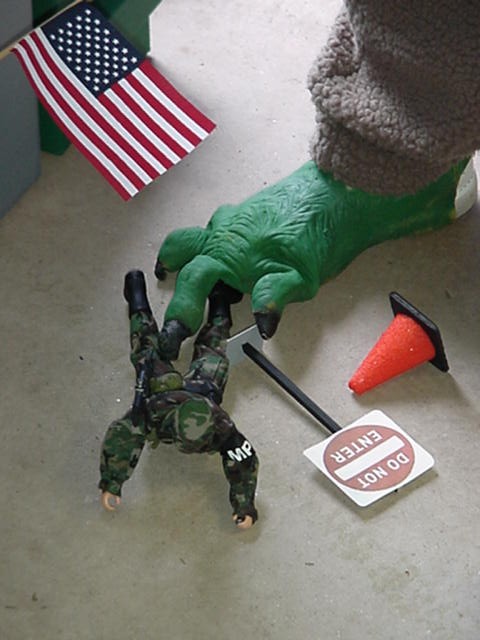 No, no, no, AAGGGGGGHHHHHHHH!!!!!!