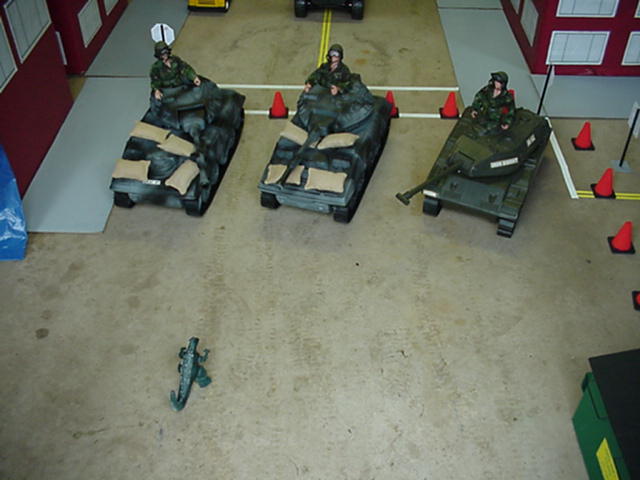 "What the.....you're kidding, right? Somebody tell me this is a joke!"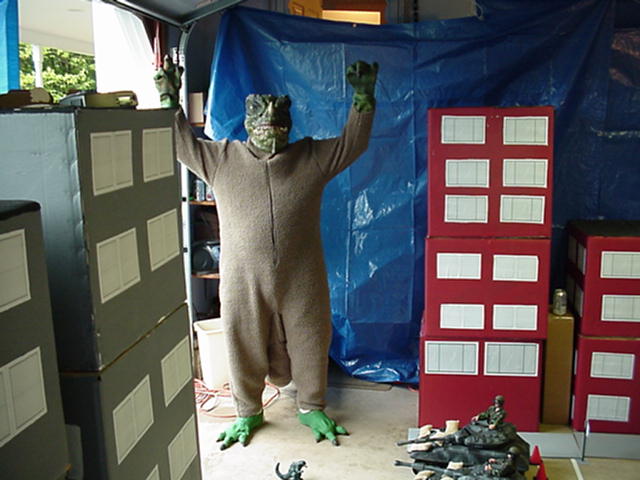 "Uh oh......NOW we're in trouble!"
A practical joke that backfired, 13 year old Sid Wilnocyek, dressed in a Godzilla costume, is quickly devoured by the real Godzilla.
No one really liked Sid anyway, he blew up all of his toys.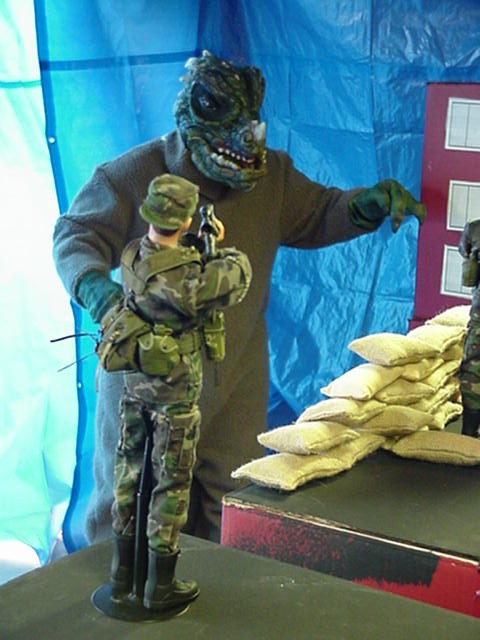 "This is Dragonfly Two, taking my shot."