Gen. Powell gives orders to his troops to defend the city
Deciding that The Army Navy Supply is an important building, Captain Action sets up his grenade launcher.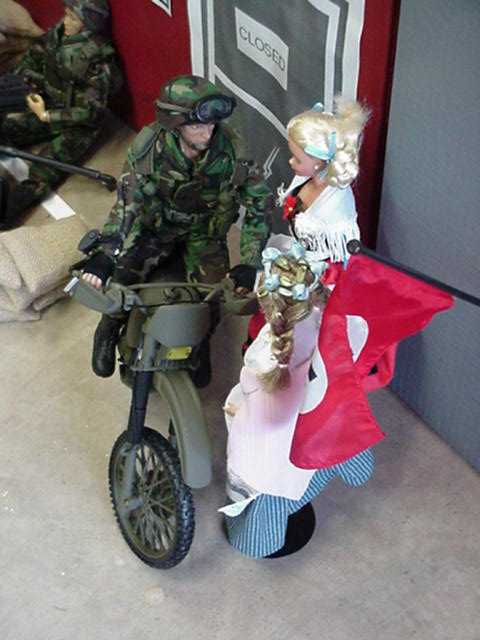 Fraulein Brittany: "There ist zomzing about a min in zee uniform"
Fraulein Barbie: "Ja, Und he ist definitely no Ken!"
Armor will be quite necessary to stop the beast.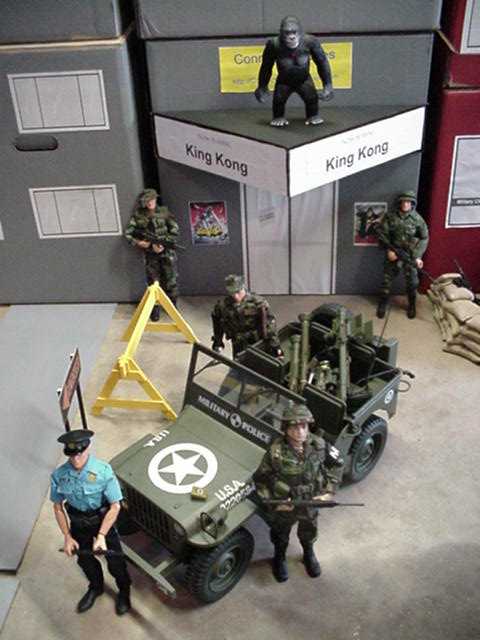 The local movie theater cancels it's showing of King Kong.